With the proper care and attention, you can have an absolutely flawless wedding sparkler exit. Take a look at some of the most fundamental elements of this memorable part of your wedding day.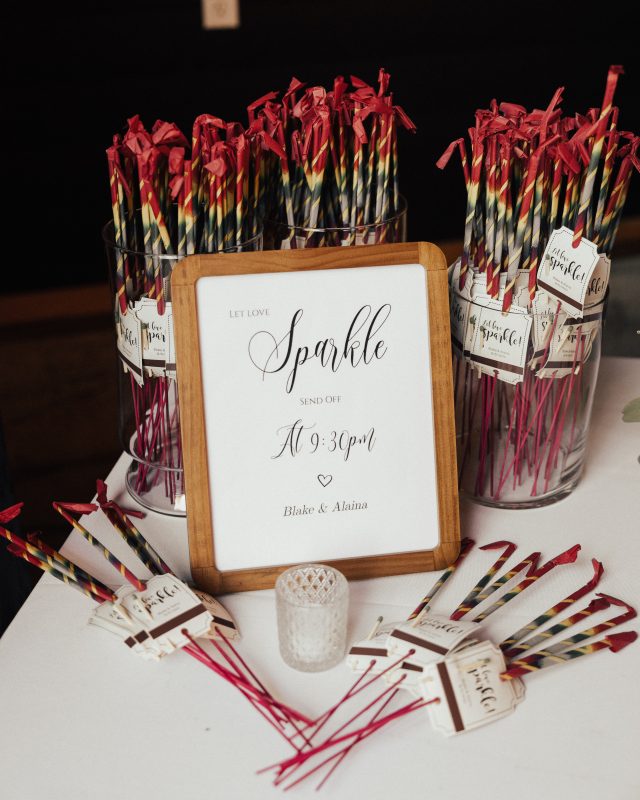 First, make sure you have permission from the venue.
Most of the time, this will be something that is within the contract. Odds are, if it is allowed, there will be some protocol around it. For instance, some venues will allow it as long as you have a wedding coordinator on hand to handle it and the minimum safety requirements are met.
Make sure your sparklers are long enough!
My personal preference is 20". I find that they burn long enough to get some amazing photos and videos but they aren't burning so long that the guests are over them and are dropping fully lit sparklers in the buckets.
Assemble a Sparkler Kit.
If you have a day of coordinator for your big day, check with them before you worry about acquiring all of these items as I (and other coordinators) may already have their own sparkler kit. Here's some of the items I pack in mine –
Metal buckets (fill ¾ full with water)
Fire extinguisher
Torch (not matches or BIC lighters)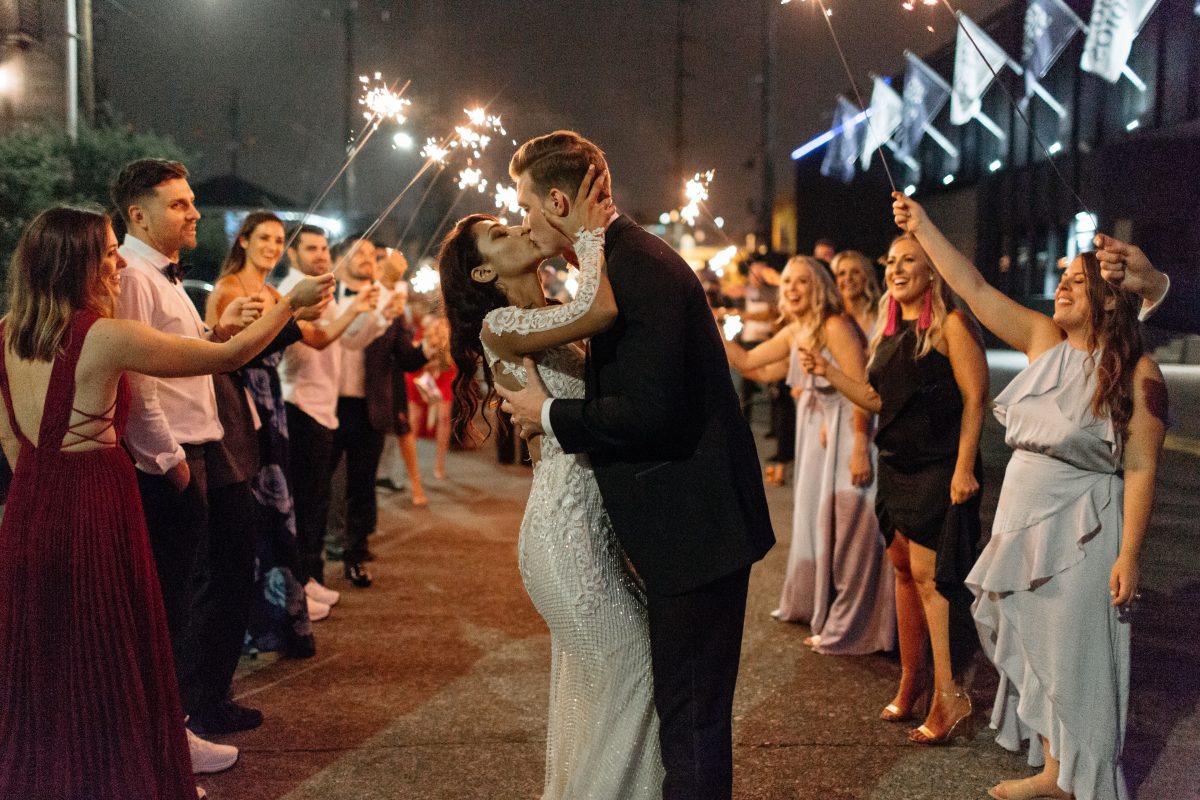 Executing the Grand Exit!
Now this next part can feel a little like herding cats. I hate to be redundant but a coordinator comes in handy here! Have your guests grab a sparkler and line up in two long lines across from one another. Make sure they are standing an arms length away.
I love to work with the DJ at this point and have him get on the MIC and go over a few safety rules like; point the sparkler up at all times and hold it steady for the best photos and when guests are finished with the sparkler, it is imperative that they place it flame down into the water bucket.
It's time to light the night sky up! Using a torch to light several sparklers quickly then have the lit sparklers touch the tip of their neighbors to light theirs and continue down the line.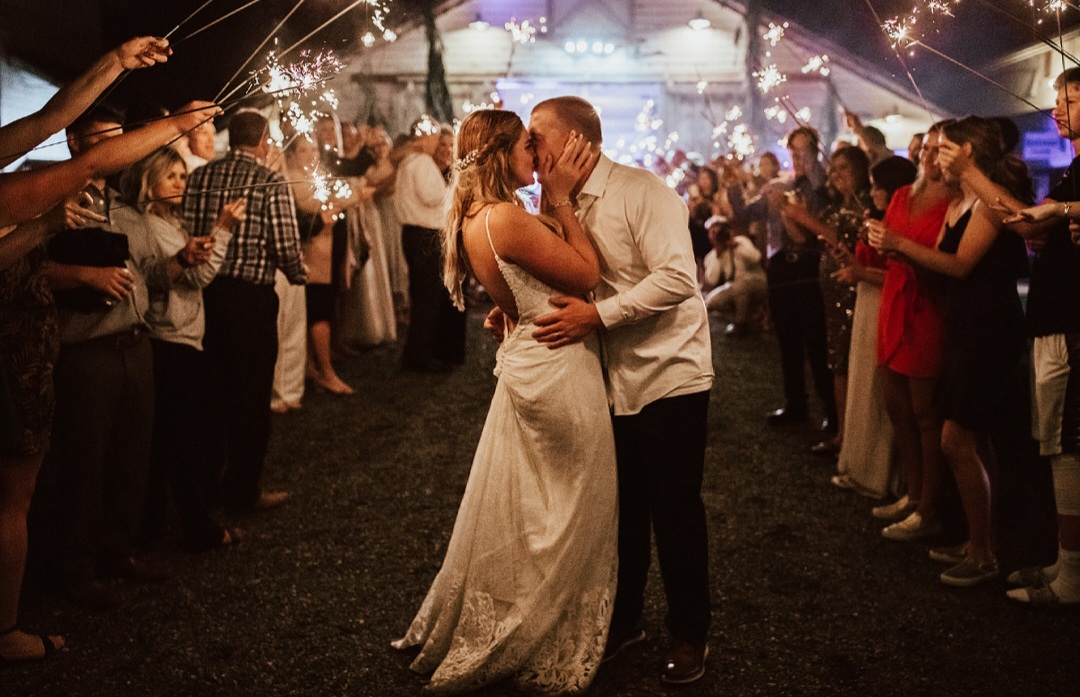 A few bonuses that I enjoy adding to my couples' experience is to make sure there is a memorable song playing at this time to remember the moment, have them go up and down that sparkler tunnel at least twice with a dip and kiss somewhere in there too!
Lastly – if sparklers aren't allowed, don't fret! There are many other options for a beautiful grand exit. You can check with your photographer or planner/coordinator for other ideas. These streamers below are a great option and the guests had so much fun on the dance floor with this grand exit option!